To access the CMS Documentation Guidelines for either 1995 or 1997, click on the CMS Guidelines menu at the top of the screen and select which documentation guidelines you wish to look at.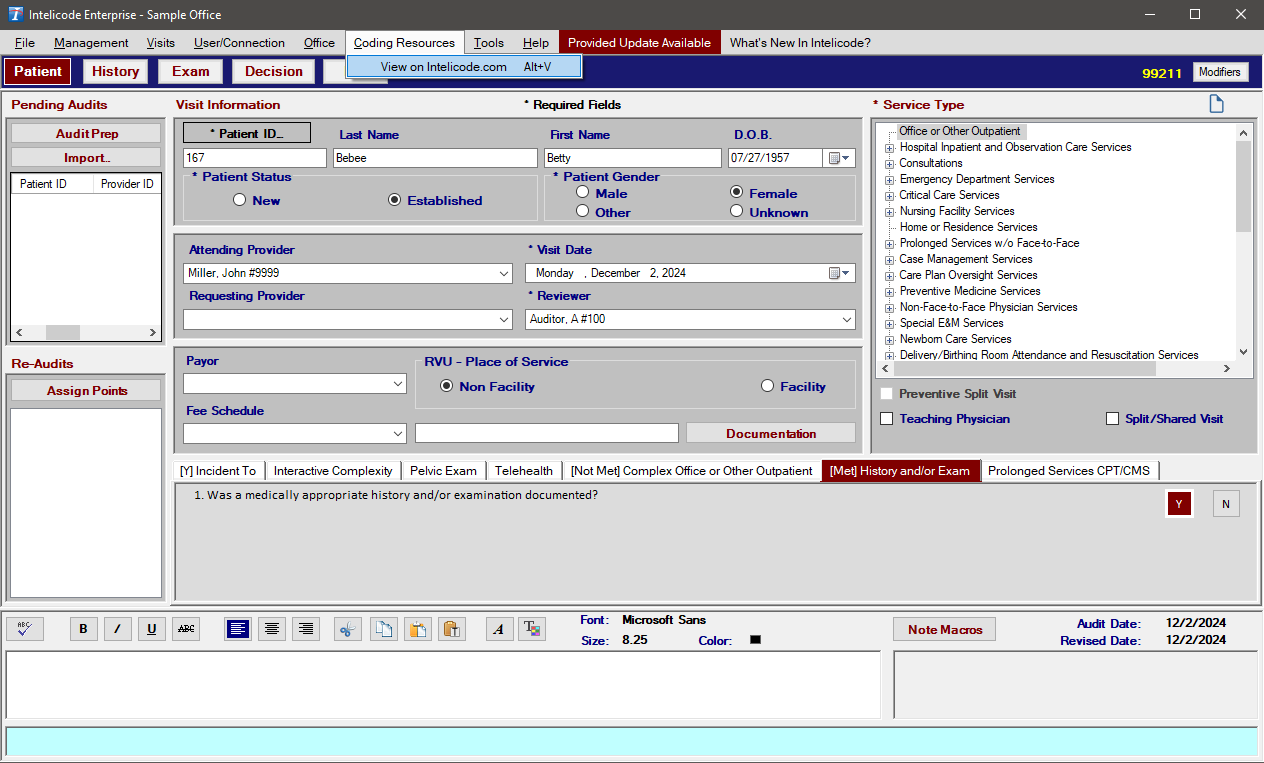 A new window will pop up in which you can view and print the various sections of the document guidelines.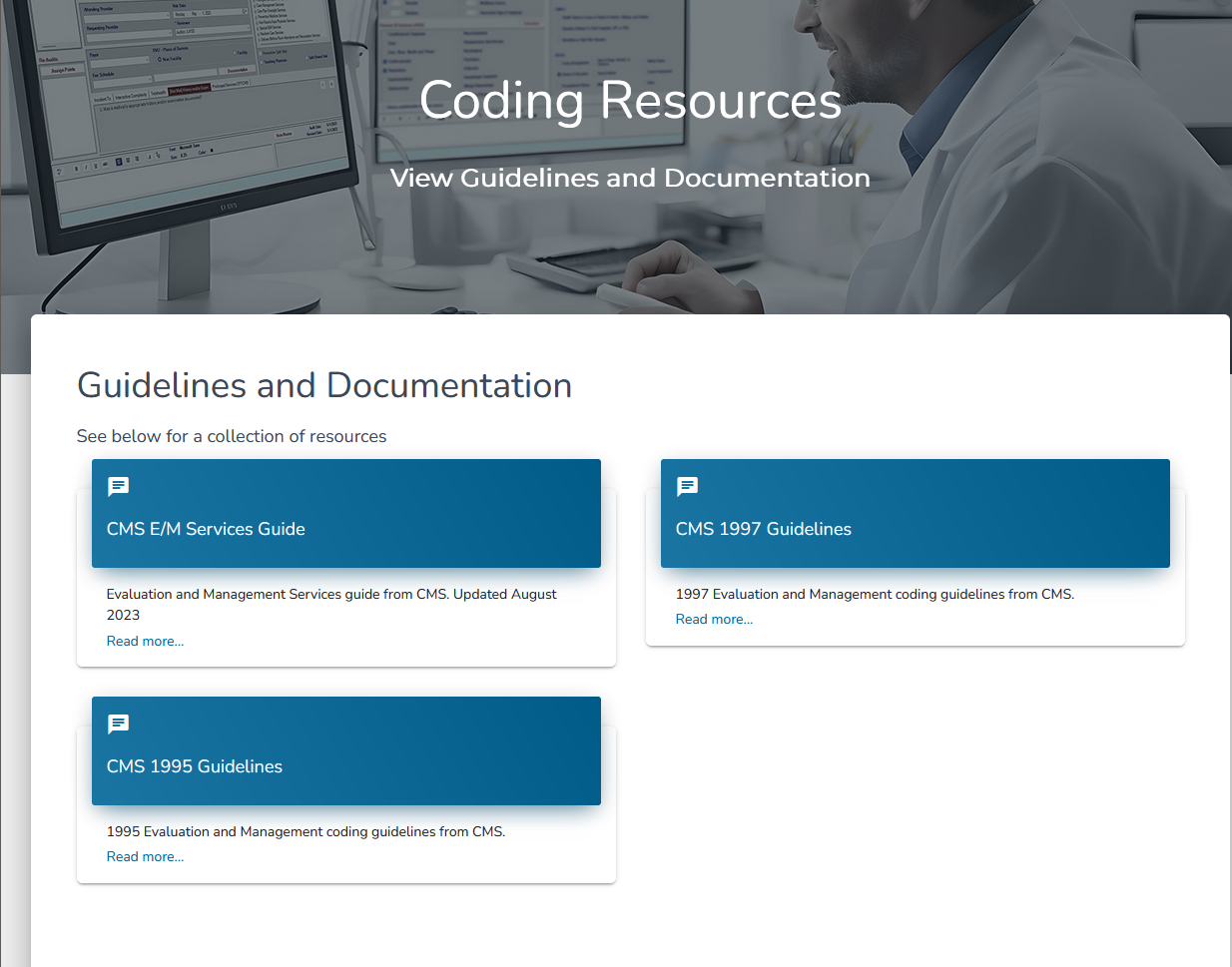 Copyright © 1998-2023 Technology Solutions, Inc. All rights reserved.
INTELICODE® is a registered trademark of Technology Solutions, Inc. (TSI). All Rights Reserved.