Risk of Complications and/or Morbidity or Mortality of Patient Management
•The risk of complications, morbidity, and/or mortality of patient management decisions made at the visit, associated with the patient's problem(s), the diagnostic procedure(s), treatment (s). This includes the possible management options selected and those considered, but not selected, after shared medical decision making with the patient and/or family.
oThe elements are categorized by level. The highest corresponding Risk Level (e.g. minimal, low, moderate, high) will appear in the upper right part of the screen.
oTo add a risk element, right-click in the area where the risk elements are listed and click Add Risk Item. This will take you to the Risk Elements screen where you can add a risk element. Select the AMA risk type to add a risk element to this screen.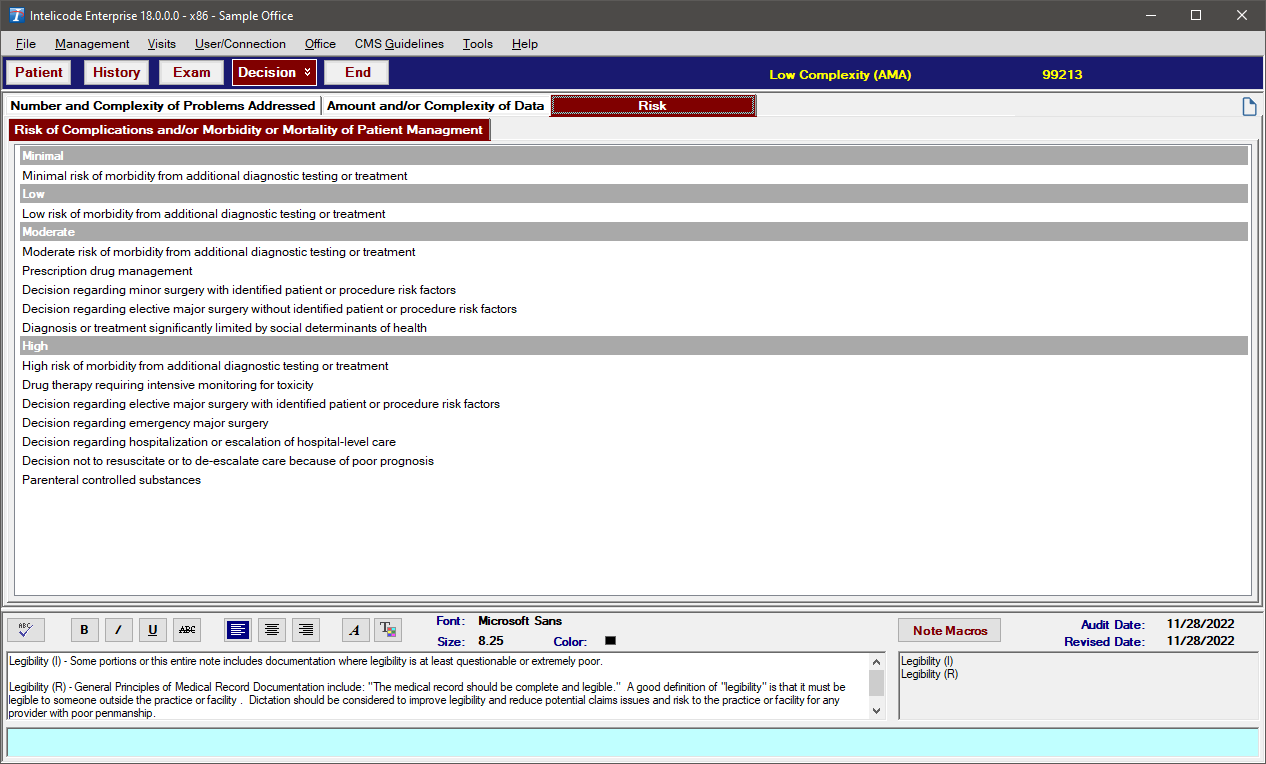 Copyright © 1998-2023 Technology Solutions, Inc. All rights reserved.
INTELICODE® is a registered trademark of Technology Solutions, Inc. (TSI). All Rights Reserved.