1.This tool with export the current office to a portable format.
2.To Export an office, click on the Tools menu at the top of the screen.
3.Then, click the Export Office menu item. A Save As dialog will appear.
4.Browse to the location where you would like to save the exported office.
5.Choose the file name if you wish but it is highly recommended that you retain the ".ited" extension.
6.Click Save. The Export should be completed shortly.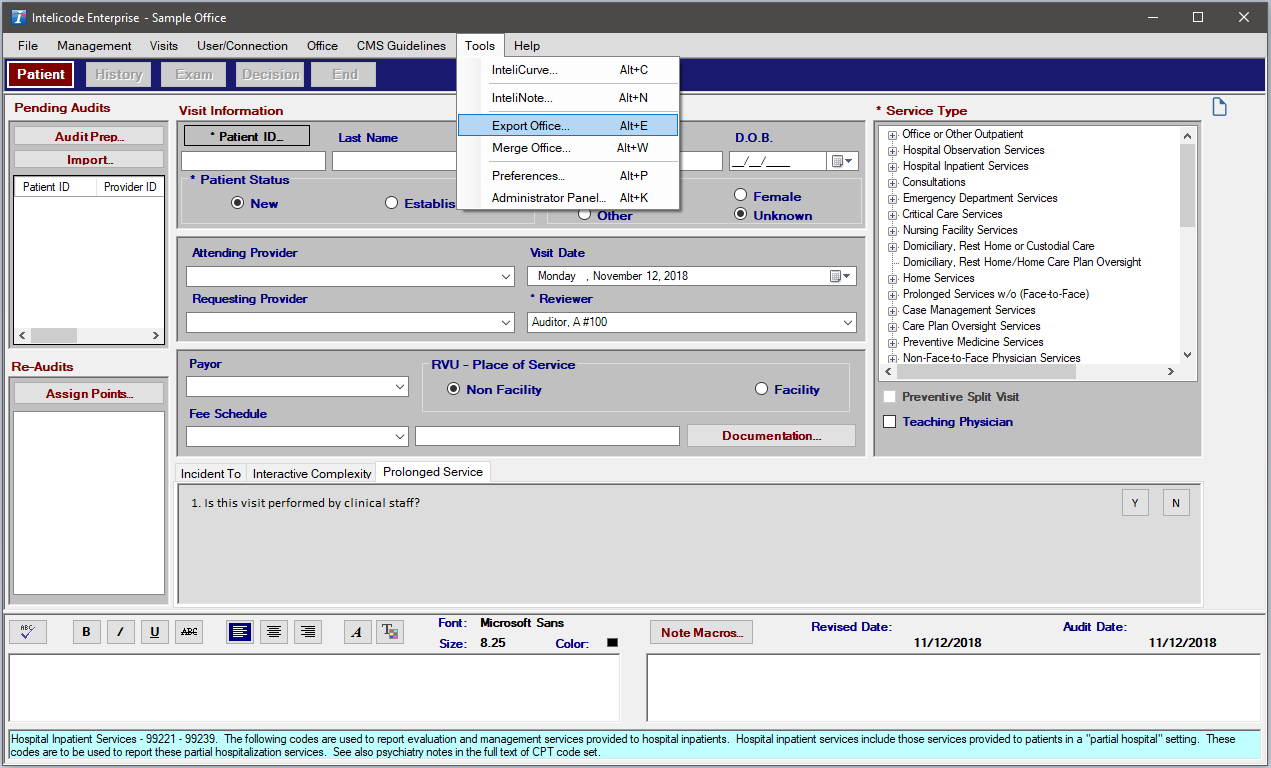 Copyright © 1998-2023 Technology Solutions, Inc. All rights reserved.
INTELICODE® is a registered trademark of Technology Solutions, Inc. (TSI). All Rights Reserved.