On the Diagnosis tab, you select the number of diagnoses or problems that are applicable to the encounter being audited.
1.Select the appropriate number from the drop down box for each option.
2.Intelicode keeps track of the counting! The level or counts for the Diagnosis/Management Options portion of the encounter elements selected will appear in maroon in the upper right corner of the screen.
3.When the mouse is positioned over a specific statement, the actual corresponding quotation from the Documentation Guidelines will appear in the light blue help box across the bottom of the page as an additional reference.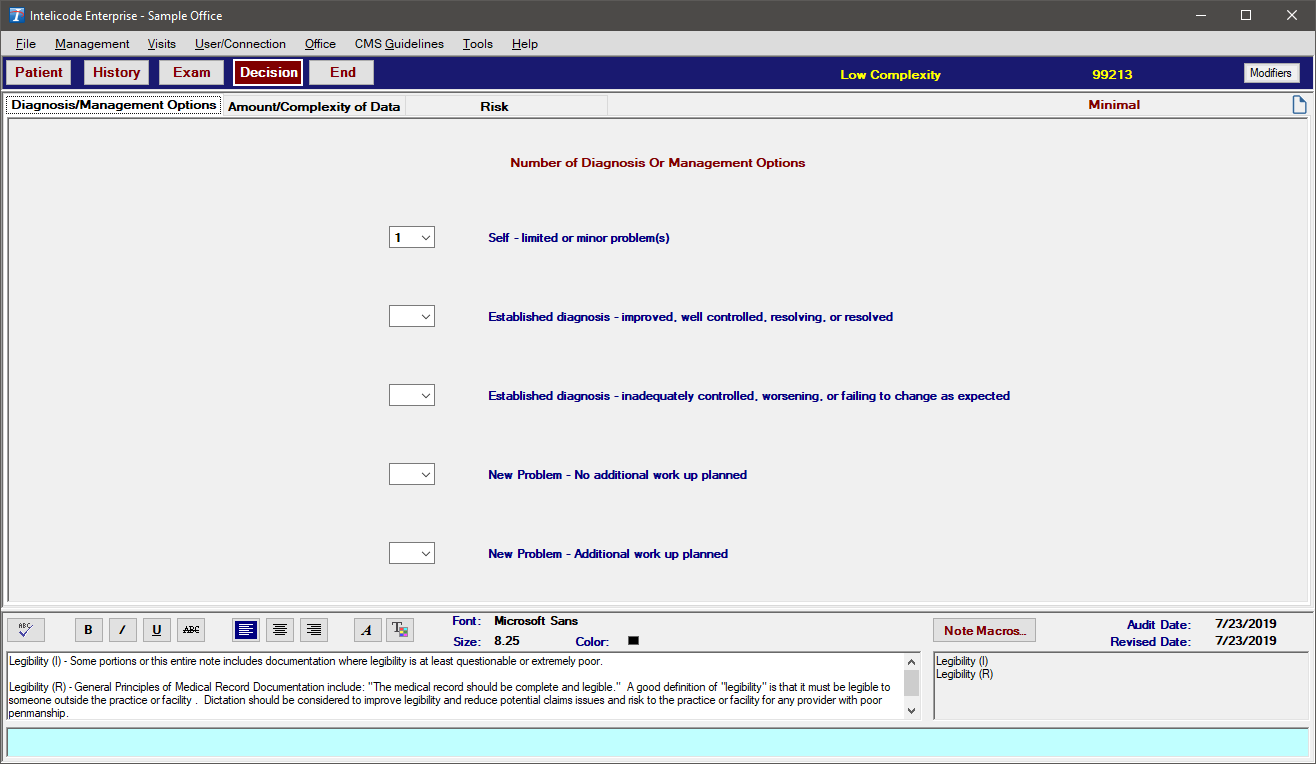 Copyright © 1998-2023 Technology Solutions, Inc. All rights reserved.
INTELICODE® is a registered trademark of Technology Solutions, Inc. (TSI). All Rights Reserved.