Recording the Amount/Complexity of Data documented in a record being audited is easy.
1.Simply select those items that have been documented by clicking on the check box next to the statement or by clicking on the statement itself.
2.Select as many elements or statements as are relevant/supported by the encounter documentation.
3.To unselect an item, simply click the check box or statement again.
4.As an additional reference, when a mouse is positioned over a specific statement, the actual corresponding quotation from the Documentation Guidelines will appear in the light blue help box across the bottom of the page.
5.Intelicode is keeping track of your selections. The level or counts for the Amount/Complexity of Data portion of the encounter elements selected will appear in maroon in the upper right part of the screen.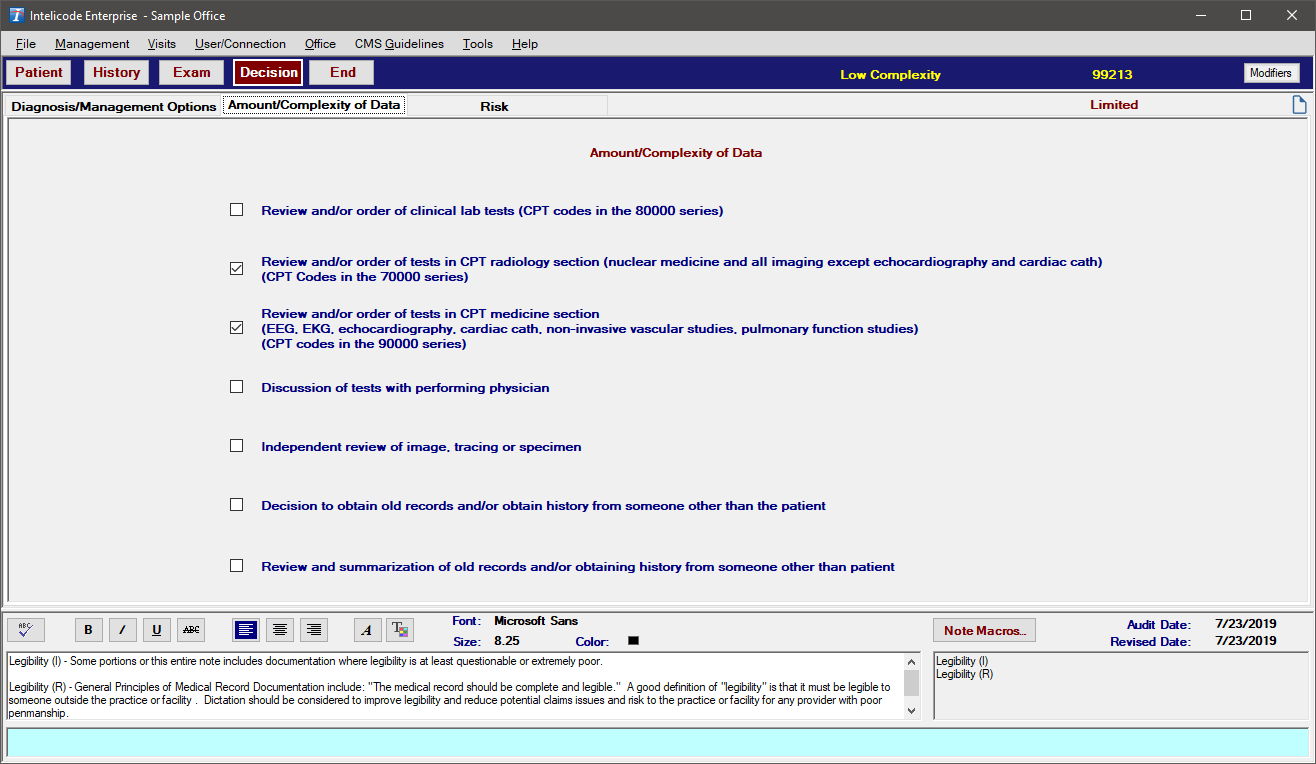 Copyright © 1998-2023 Technology Solutions, Inc. All rights reserved.
INTELICODE® is a registered trademark of Technology Solutions, Inc. (TSI). All Rights Reserved.