The Management Option(s) screen of the three Risk screens is used to indicate the level of risk associated with the management options documented for the encounter being audited.
1.To select the desired level of Management Options Risk, click the element on the right side of the screen. The selected risk element will be shown in a bold, maroon text.
2.The elements are categorized by level. The highest corresponding Risk Level (e.g. minimal, low, moderate, high) will appear in the upper right part of the screen.
3.To unselect any element, simply click that element again. It will turn back to a black text.
4.To add a risk element, right-click in the area where the risk elements are listed and click Add Risk Item. This will take you to the Risk Elements screen where you can add a risk element.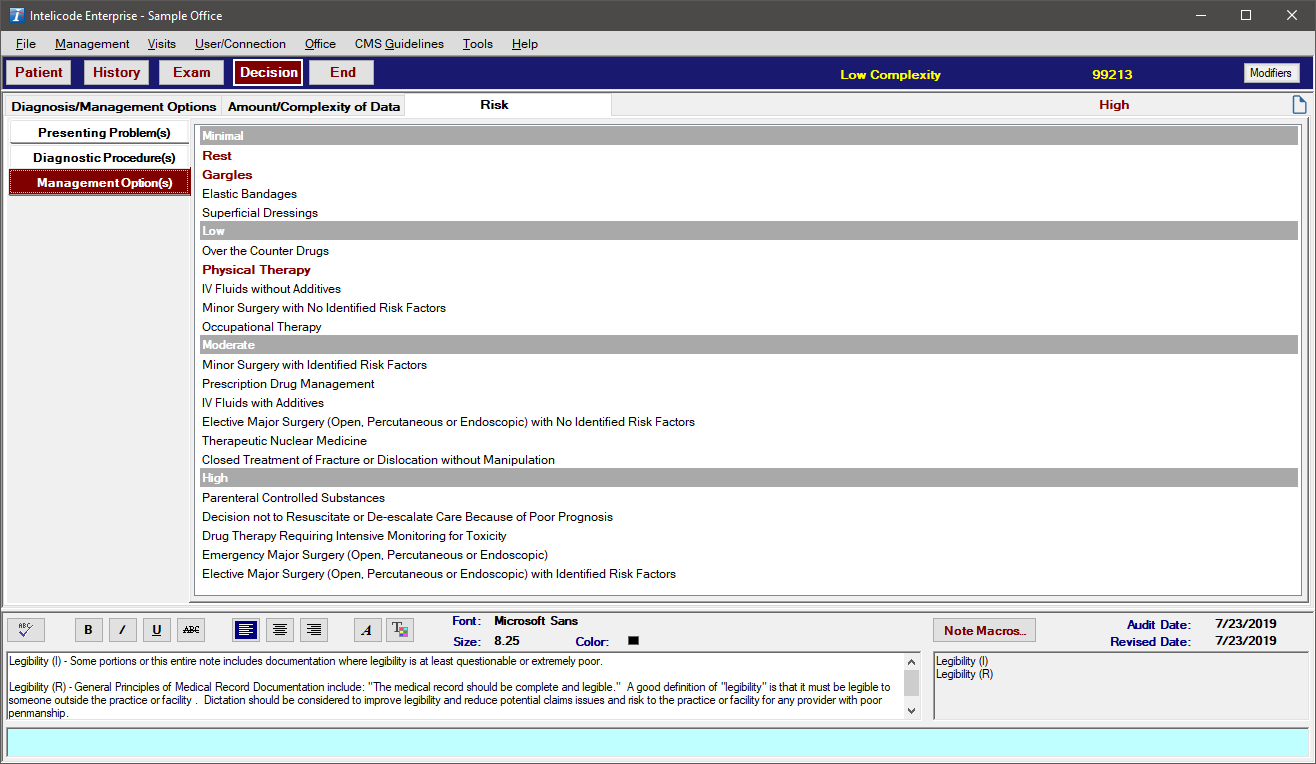 Copyright © 1998-2023 Technology Solutions, Inc. All rights reserved.
INTELICODE® is a registered trademark of Technology Solutions, Inc. (TSI). All Rights Reserved.